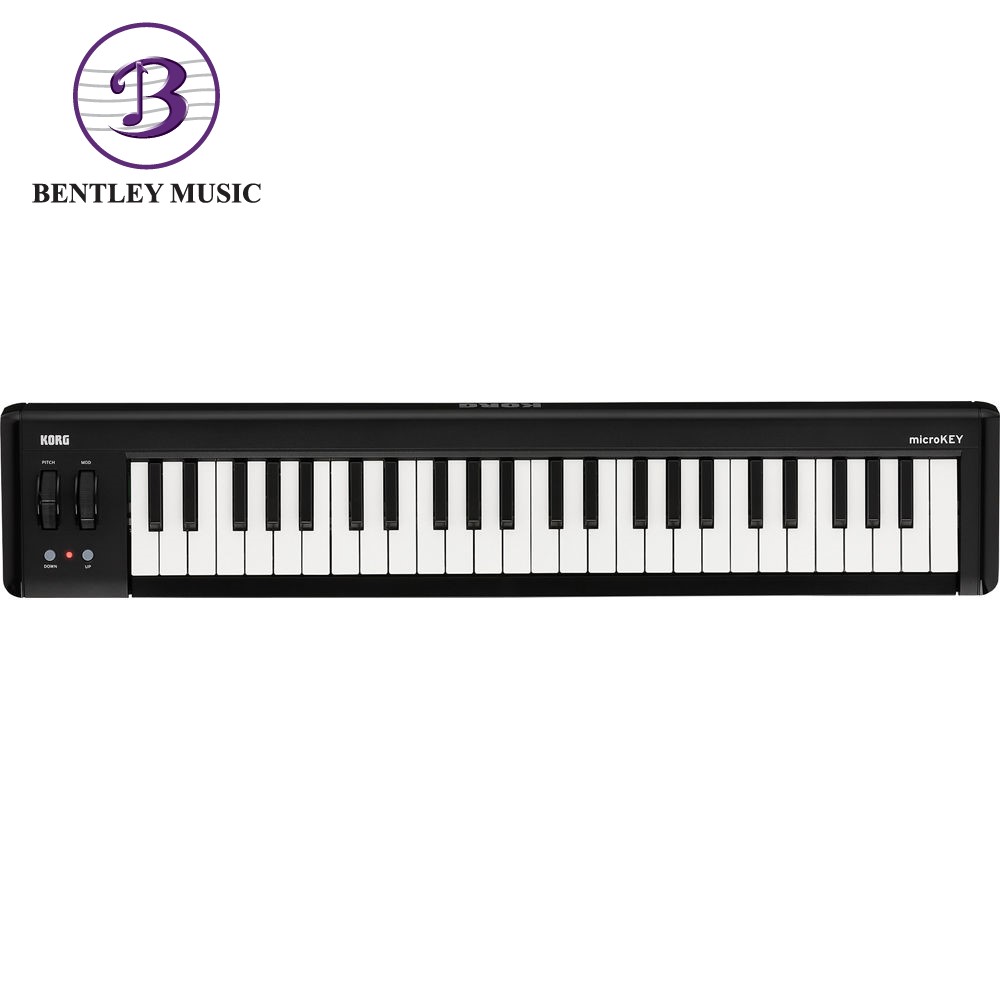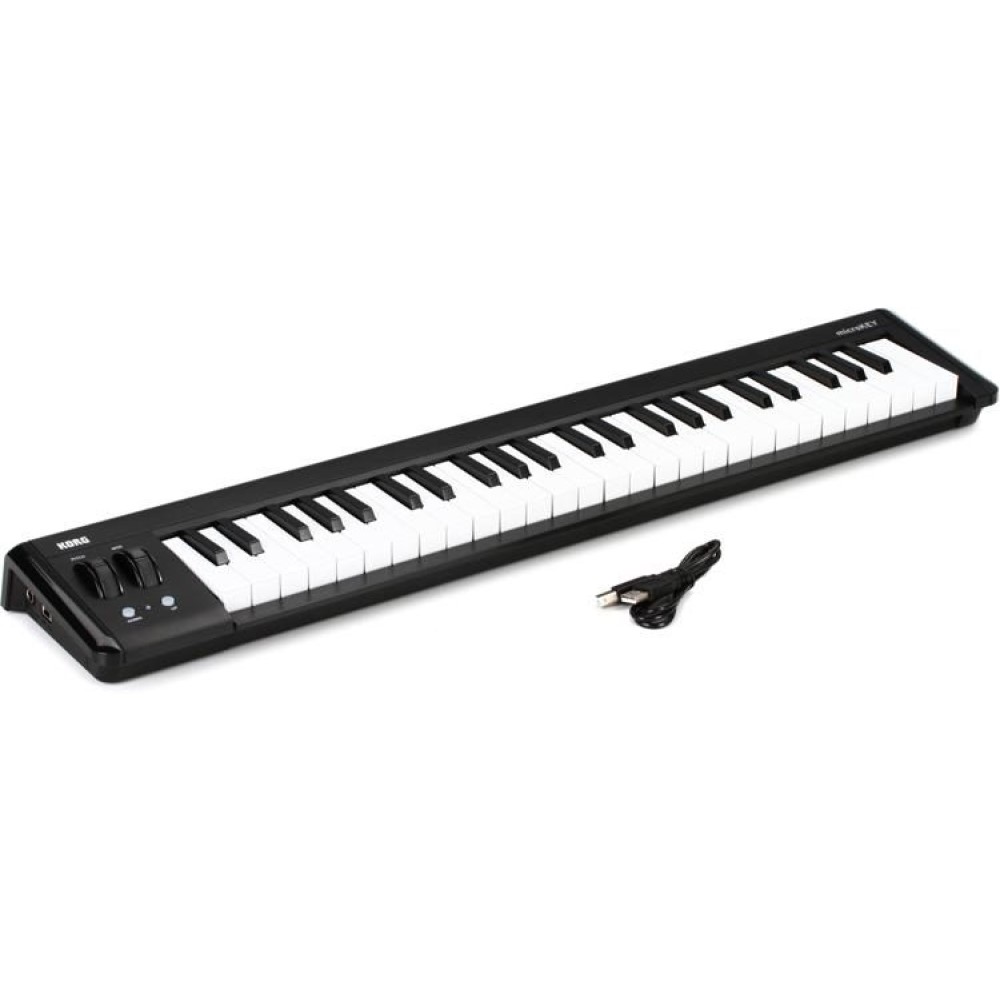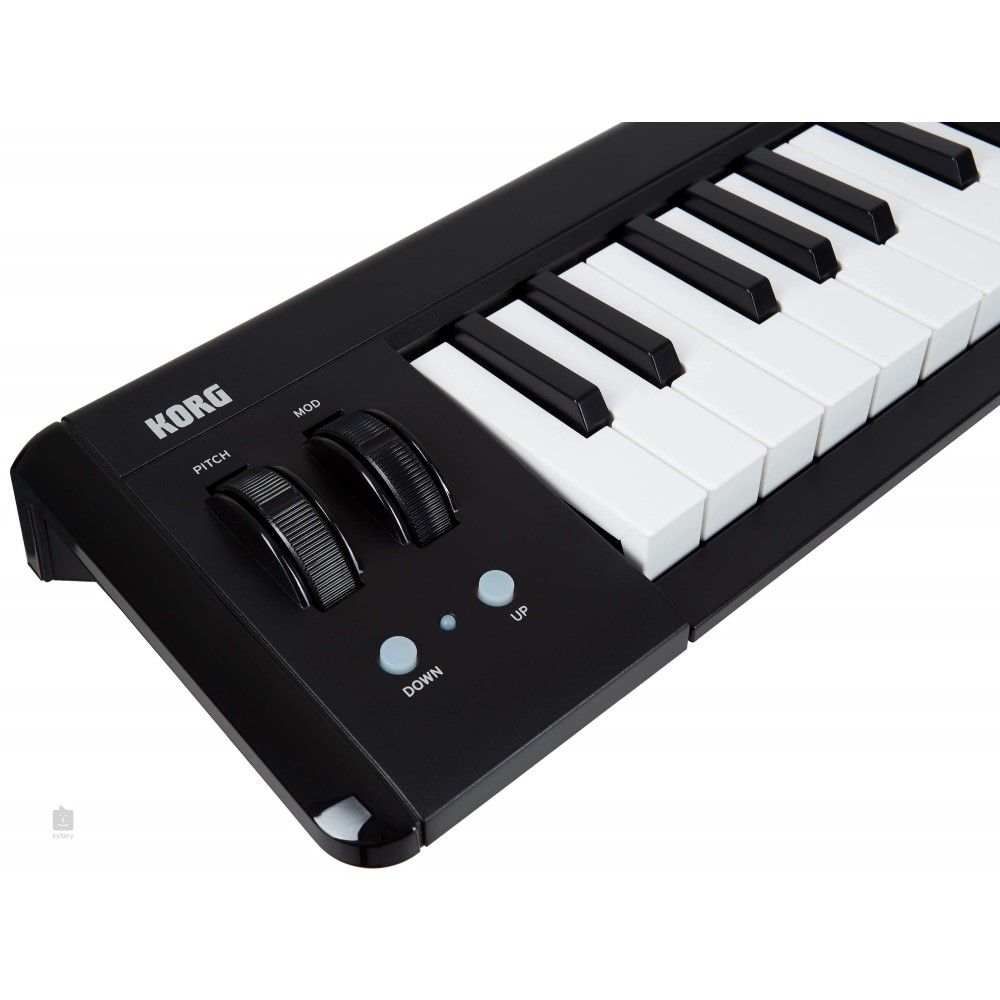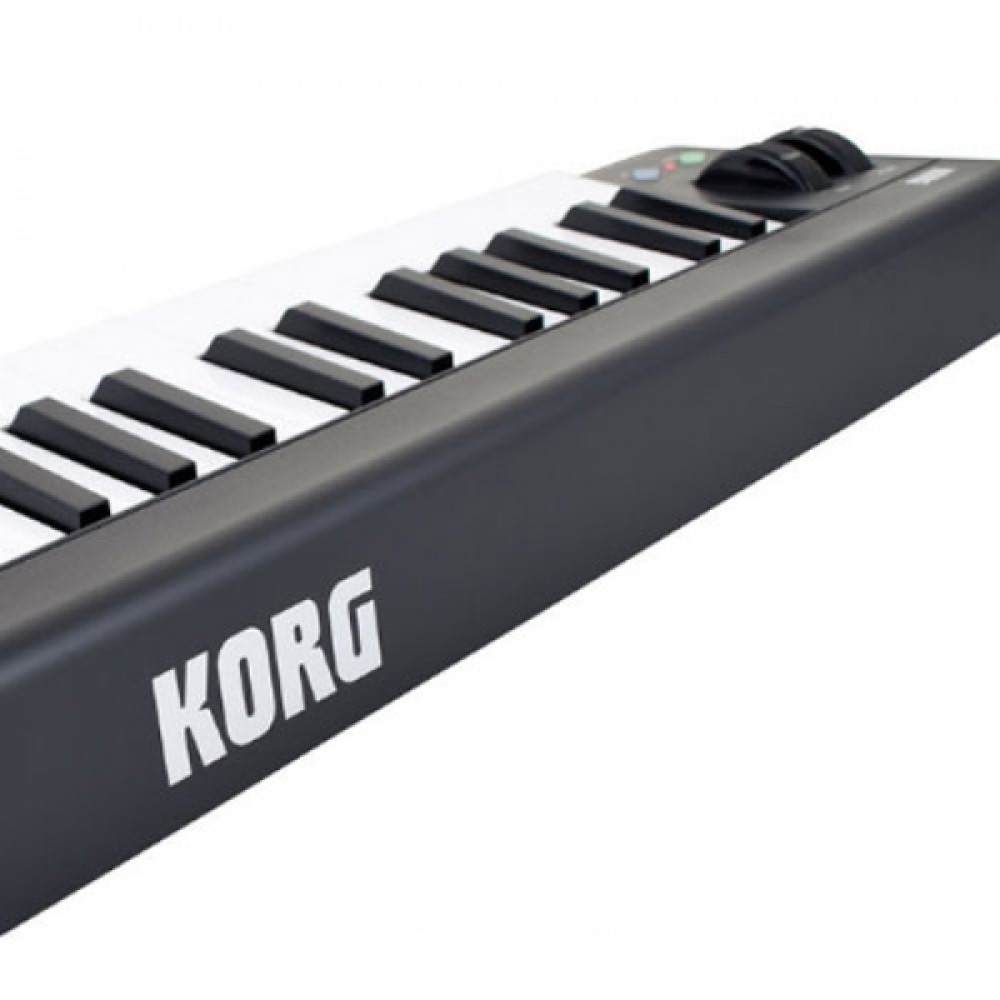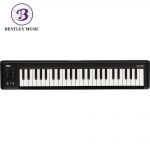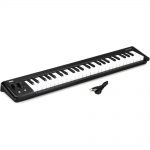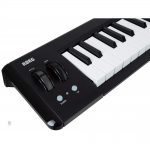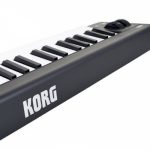 Korg MicroKEY2-49 Compact Midi Keyboard
RM545.00
or 3 payments of

RM

181.67 with
KORG's Natural Touch mini keyboard has been carefully designed to assure playability while staying compact, and makes it easy to play chords or rapid phrases. Choose between a 25, 37, 49 or 61-key configuration to suit your specific playing style and space/travel requirements.
Since the microKEY is USB bus-powered, you only need a single USB cable to connect it to Mac or Windows. There's no need to install a driver; just use your preferred music software (or install any of the applications provided with microKEY), connect it to your computer and start playing right away! The second generation of microKEY now supports easy connection to iPad and iPhone. Add an Apple Lightning – USB camera adaptor and one USB cable and your setup is complete, allowing you to access apps such as KORG Gadget, KORG Module, and GarageBand.
Model: MICROKEY2-49
Keyboard

Natural Touch mini-keyboard
microKEY-25: 25
microKEY-37: 37
microKEY-49: 49
microKEY-61: 61
Controllers

microKEY-25: Joystick, arpeggiator button, Sustain / TAP button, Octave Shift buttons microKEY-37/49/61: Pitch bend wheel, Modulation wheel, Octave Shift buttons
Octave Shift

microKEY-25/37: -4 – +4
microKEY-49/61: -3 – +3
Connections

microKEY-25: USB Type B (x1)
microKEY-37/49/61: Assignable switch jack, USB Type B (x1)
Power Supply

USB bus power
Power Consumption

Less than 100mA
Dimensions
(W x D x H)

microKEY-25: 395 x 131 x 52 mm/15.55″ x 5.16″ x 2.05″
microKEY-37: 565 x 139 x 54 mm/22.24″ x 5.47″ x 2.13″
microKEY-49: 709 x 139 x 54 mm/27.91″ x 5.47″ x 2.13″
microKEY-61: 850 x 139 x 54 mm/33.46″ x 5.47″ x 2.13″
Weight

microKEY-25: 0.65 Kg / 1.43 lbs.
microKEY-37: 1.0 kg / 2.21 lbs.
microKEY-49: 1.4 kg / 2.21 lbs.
microKEY-61: 1.71 kg / 3.77 lbs.
Included Items

USB cable, KORG Software Bundle code
System Requirements
Windows

Microsoft Windows 7 SP1 or Later (32bit/64bit)
Mac OS

Mac OS 10.8 Mountain Lion or later
iOS

iOS8 or later