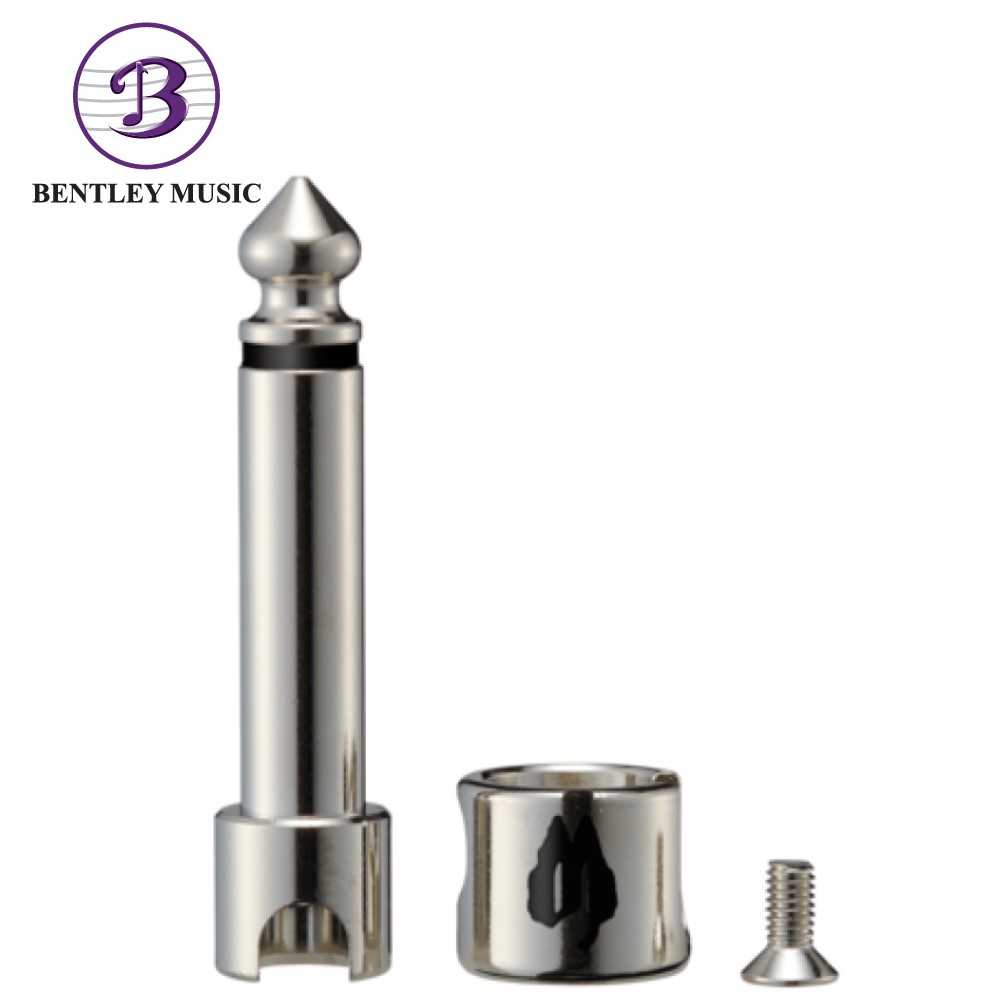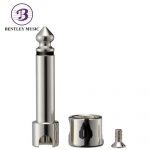 Free The Tone SL8L-Nickel Solderless DC L-Angle Plug
RM45.00
or 3 payments of

RM

13.50 with
FREE THE TONE devised its innovative ultra miniature solderless plugs (SL-8 Series) in 2012. Since solderless cables can be easily handcrafted without soldering, they are widely used these days. It has been almost seven years from the release of this product and since that time we have accumulated a lot of know-how.
Over time, solderless cables must evolve too. So we decided it was the time to reconsider solderless cables in order to meet a variety of newly emerging needs.
Aiming at purer signal transduction, easy and secure steps for assembly, and the joy of handcrafting cables with wider options for cable selection in sound making, FREE THE TONE has renewed its solderless cables.
The cap of the S (straight) plug is now replaceable like that for the L (L-angle) plug. Caps are available in six colors in total. This makes it easier to design a custom system by allowing the use of different plug cap colors on input and output sides or on different signal loops, etc.
In 2019, FREE THE TONE's solderless series is reborn.
Model: SL8L-NICKEL
Unlike usual plug structures, the cable's center conductor and the plug tip are connected inside of the plug to make a tight and strong connection.
The tip of the plug and the cable's center conductor are joined in a very short distance. This can avoid sound deterioration and ensure high audio quality.
As the cable is solderless, the sound quality will not be affected by solder quality. It was also designed to be very small and take a minimum amount of space making it more suitable for pedalboards.
The solderless plug has the simplest mechanism and is very easy to assemble.
The outer cover of the cable is slightly viscous so when the screw penetrates into the cover material when you assemble the cable, the screw is held in place and prevented from working loose.
The precisely machined cap gently bends the cable into position to provide the ideal strength and durability (SL-8L only).
The SL-8 Pro Series are gold plated for higher sound quality. The shielding process done during manufacturing can lower the contact resistance value further at the ground side.