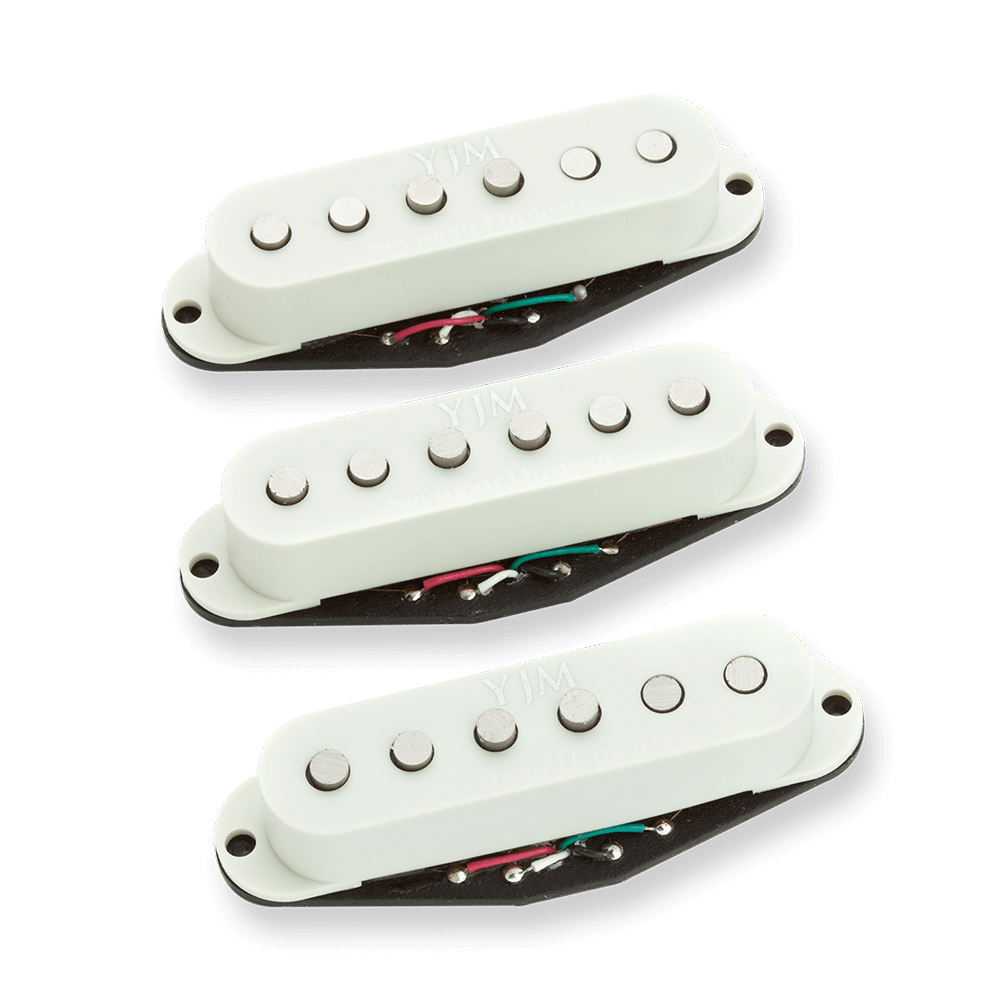 Seymour Duncan STK-S10S YJM Fury Strat Pickup Set
Perfect balance of sweet fluidity and articulation that is Yngwie J Malmsteen. The bridge model is designed to handle Yngwies chordal onslaught, and it delivers a precise, articulate response that has just the right amount of high end without sounding harsh or brittle. The bridge model is wound hotter to provide better balance with the neck & middle pickups.
The neckmiddle model is designed to bring out the balance of Yngwies fluid left-hand technique with his broad mix of right-hand pick attack for a tone that is sweet and smooth. There just the right amount of high end to make this pickup extremely articulate, and especially responsive to dynamics.
OUTPUT
DCR: 25.7
Magnet: Alnico 5
Cable: 4C Shielded
Model: 11203-32-OW
Options:
RM1,400.00
Out of stock