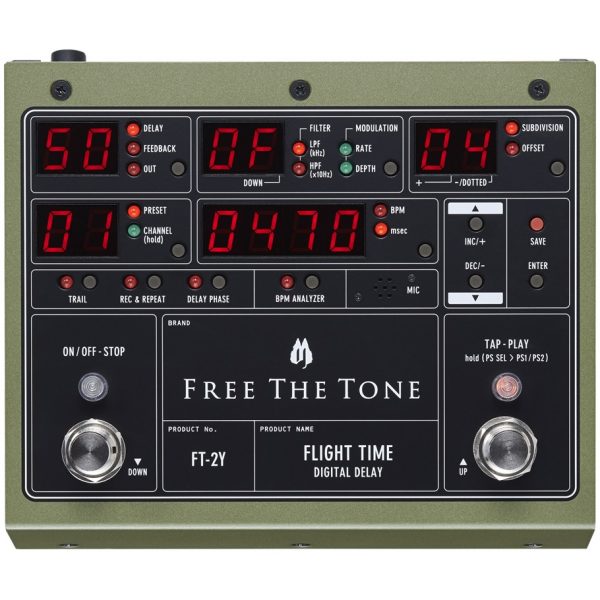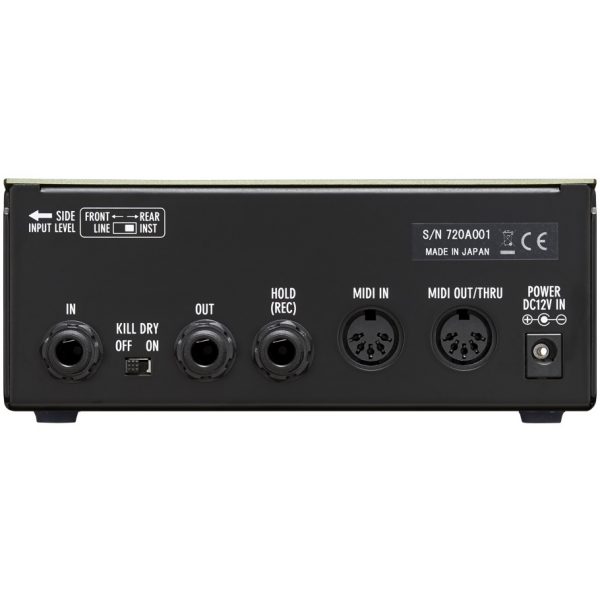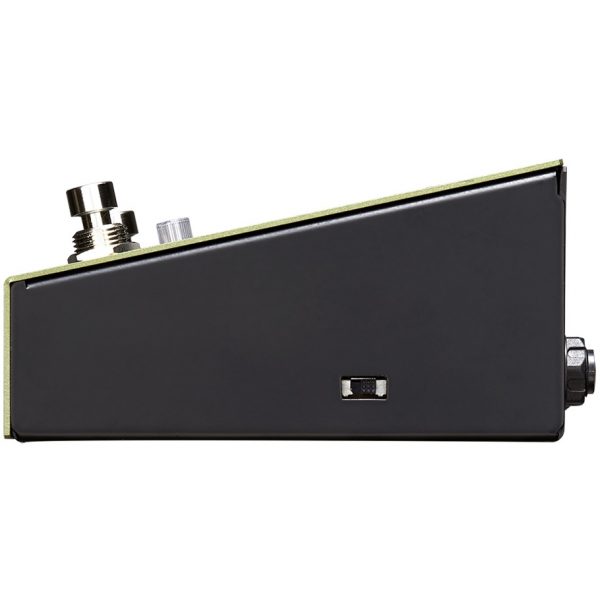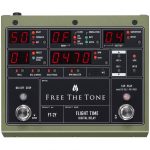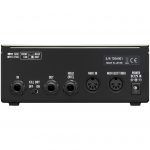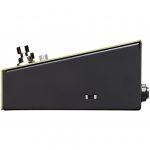 Free The Tone Flight Time Digital Delay
RM1,950.00
Responding to strong requests from players all over the world, the FLIGHT TIME FT-2Y is now being introduced as the successor to the FT-1Y (FLIGHT TIME) that ended production in 2016. The FLIGHT TIME FT-2Y is redesigned not only the analog and power supply circuits but also the digital circuits and firmware to realize dramatic improvements in sound quality. While keeping all of the FT-1Y's ample feature set (including the world's first Realtime BPM Analyzer*1, *2, Delay Time Offset features, etc.), the FT-2Y has further advanced in both sound quality and functionality with the addition of instrument/line level switching, instant preset switching, MIDI out function. Pursuing higher sound quality and ease of use Free The Tone concentrated the latest technologies  upon this unparalleled delay effects unit "FLIGHT TIME FT-2Y". Experience its sound!
Model: FT-2Y
Specifications
Features
Videos
| | |
| --- | --- |
| Number of Presets |  99 (User Presets: 90, Factory Presets: 9) |
| Input impedance | min. 500 kΩ |
| Output load impedance | min. 1 kΩ |
| Max. Input level | INST +2 dBm / LINE +13 dBm |
| Controls | RATE, HI-CUT, DEPTH L/C/R, DRY MIX, LEVEL |
| Terminals | Standard 1/4" phone jack (IN, OUT, HOLD) |
| Power supply | 9 VDC via dedicated AC adapter |
| Power consumption | DC12V, approx. 400 mA(max) |
| Dimensions | 146W x 120.5D x 57H mm (incl. protuberances such as jacks) |
| Weight | approx. 560 g (excl. accessories) |
32-bit High-precision DSP - With high-speed calculation performed by a 32-bit high-precision DSP, the FLIGHT TIME pursues sonic quality equal to that of famous classic rack type high quality delay units, without using simulation or modeling.
Instrument/Line Input Level Switching - This switch selects the FLIGHT TIME's input level according to the output level of a device connected to the INPUT terminal. When connecting an instrument level device, set this switch to the rear position (closer to the input/output jacks). To connect a line level device, set it to the front position. Use a small flat blade screwdriver to slide the switch.
HTS Circuit and Analog Mixer - Original (dry) sounds go from input to output as analog signals and are mixed with delay sounds at the internal analog mixer. This allows the output to keep the sonic quality of the original sounds. Also, thanks to implementation of the HTS (Holistic Tonal Solution) circuit that comprehensively manages signals from input to output, effect sound and bypass sound always keep the same texture, essentially solving a problem that has annoyed players in the past.
MIDI Function #1 - Each preset can be recalled by a MIDI program change number. Various features can be remote-controlled by receiving control change numbers assigned to them.
MIDI Function #2 - The MIDI OUT feature has been added to the FT-2Y. This allows you to store preset contents into a personal computer or recall them by using exclusive information.
Instant Preset Switching - With the newly added Instant Preset Switching function, Preset 1 and Preset 2 can be switched instantly by one action.
HPF (high-pass filter) and LPF (low-pass filter) - A LPF (low-pass filter) that cuts high frequencies is useful to get a warm delay sound. Phrases can loose sharpness if there is a lot of low frequency components in the delay sound. The HPF (high-pass filter) that cuts low frequencies can also be helpful in such a case. This can be set for each preset.
Modulation Feature - Modulation effects can be applied to the delay sound. You can make widely varied sounds from a beautifully modulated, open delay sound to an extreme siren noise.
Sound Hold Function - The FLIGHT TIME has a unique Hold function. Even when it is in effects off status, pressing an external footswitch connected to the rear panel triggers the delay sound stored in the unit. You can also play your instrument over the stored delay sound.
Rec & Repeat - Incoming signals can be recorded and looped. A preset delay effect is applied to both the repeated sound that was just recorded and the sound played along with the repeated sound. A 20-second recording is possible. Only one phrase can be recorded; recording cannot be layered.
Trail function - This function allows you to switch to a new preset while keeping the previous delay sound. A natural effect switching is obtained because the trail of the previous sound will not be cut off when the presets are changed. When the Trail function is turned off, the new preset is activated without keeping the delay sound. This function can be set for each preset.
Delay Phase Function - This function inverts the phase of the delay sound. When there are sounds from other instruments, the delay sound of a guitar or bass can sometimes be difficult to hear even if its level is raised (this may not be noticed if you are hearing the guitar/bass sound only). This problem can be solved by inverting the phase of the delay sound.
Subdivision Function - This function defines the beat count for the delay based on BPM. This function can be set for each preset.
Dry On/Off - There is a switch on the rear panel to turn on/off the dry sound. This can be helpful when putting together a system with an external mixer, etc.
Boost Function - Output level of the FLIGHT TIME can be set for each preset. The output level can be boosted by up to +3 dB.
Tap-Preferred Mode - In normal operation mode, the delay time stored in a preset or the BPM value has priority and is recalled along with the preset. In Tap-Preferred mode, a preset is recalled after applying the tempo information lastly entered from the footswitch. For example if you switch presets after tapping in the tempo at the beginning of a tune, the tempo information remains unchanged. You do not have to enter the tempo again by tapping the switch.