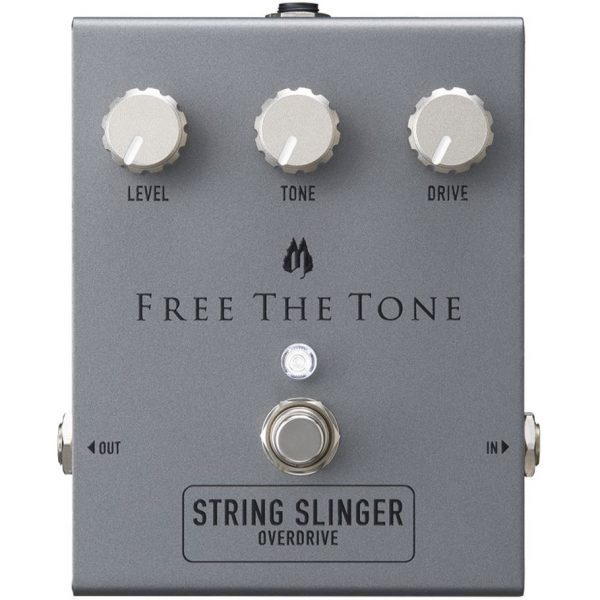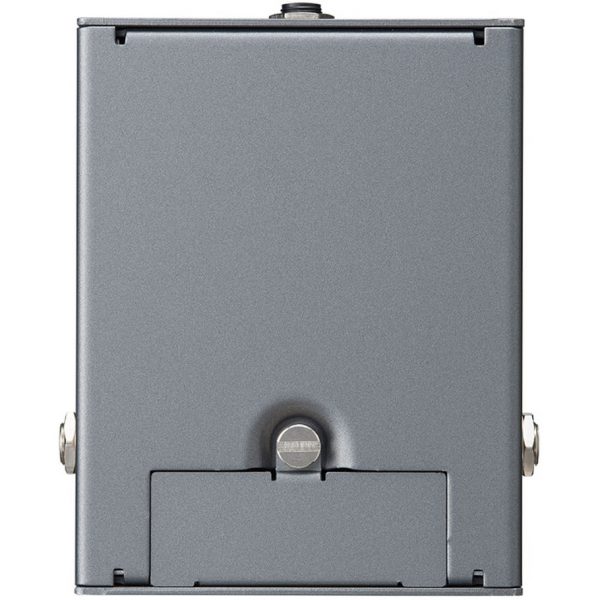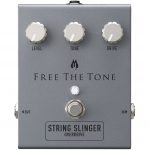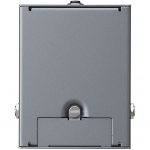 Free The Tone String Slinger Overdrive
RM1,460.00
A lot of headroom and volume available. With the drive at zero you can get a good cleanish boost, the pedals voicing tightening up the low end and bringing the mids forward. This works well to push the amp into overdrive. Backing down the level and then turning up the drive, there's definitely plenty available but even with the drive at maximum there's still good note definition when playing chords and/or rhythm stuff. Backing off the guitar volume, it cleans up really well which would be important for players who get most of the tonal variations by using the guitars volume control. Really responsive to playing dynamics and tonally the overdrive is kind of thick sounding. This pedal is very harmonic and touch sensitive.
The STRING SLINGER revives that ideal American Blues sound. Its viscous, clean-to-crunch tone with moderate compression feel can generate the best Blues sound.
Model: SS-1V
Specifications
Features
Videos
| | |
| --- | --- |
| Input impedance | min. 500 kΩ |
| Output load impedance | min. 10 kΩ |
| Controls |  LEVEL, TONE, DRIVE |
| Terminals | 2× 1/4" phone jacks (for input and output), 1× DC9V input jack (for AC adapter) |
| Power supply | 9-volt battery (PP3/006P), AC adapter |
| Current consumption | approx. 8 mA |
| Dimensions | 98W × 120D × 51H mm (incl. protuberances such as footswitches, jacks, etc.) |
| Weight | approx. 640 g (excl. battery) |
| Accessories | warranty card, manual, battery (PP3/006P), 4 x rubber feet |
New HTS (Holistic Tonal Solution) Circuit: The Integrated Series device implements our renewed HTS (Holistic Tonal Solution) circuit. Unlike conventional buffer circuits, this newly designed circuit brings out individual sound characteristics of your guitar and amplifier to the utmost while providing impedance conversion and establishing both the ideal sound and low noise.
FREE THE TONE Custom Knobs: We developed a custom turned brass knob to reduce vibrations in the shaft and wiper of the semi-fixed resistor used for each control and suppress harmonic components that might adversely affect sound.
Casing Design: All of the parameters of a case -dimensions and plate thickness of the case – affect overdrive sound. We employed the best size case for our Integrated Series to provide the ideal sound. Its weight has also been optimized to deliver the best sound. Because a pedal's case provides a signal ground (0 V) and shielding, changing the material, size and thickness of the case can change the sound of the pedal. The capacitance between the case and any signal lines inside the case can also affect sound quality.
FREE THE TONE's Unique IC Tone Plate: This metal plate for damping and shielding covers the top of an IC chip to make the most of the characteristics of the IC and to prevent noise contamination to the utmost.
Passive Tone Circuit: We adopted a passive tone circuit that minimizes the phase shift in guitar signals.